The 2021 Civic Type R Limited Edition is coming to the U.S. but only 600 units will be available. This exclusive version of the Type R makes it a more track potent car despite the Type R already being a monster and beating most of its competition. Here is a quick overview of the changes.
To get things straight right off the bat, the Limited Edition Type R will not be getting anything new for the drivetrain. It will have the same 2.0-liter engine, pumping out 306 HP and 295 lb-ft. of torque. No AWD option has been announced yet.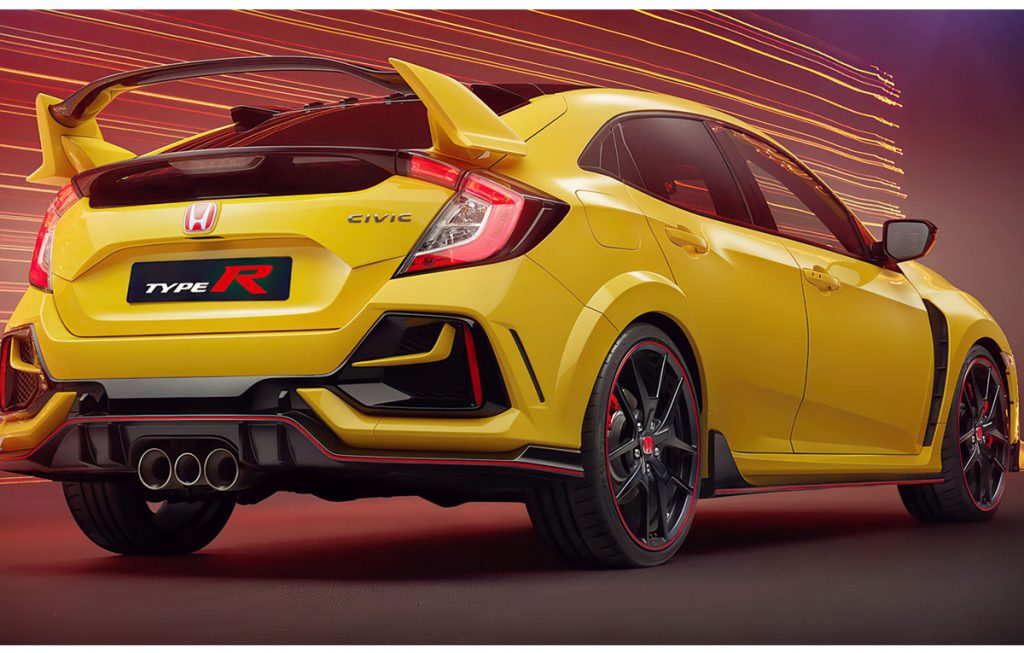 What makes the Limited Edition special is the paint and weight reduction. The model will be available in a Phoenix Yellow color that will only be available for the Limited Edition. Also, the model will be 46 pounds lighter than the previous model year due to the upgraded breaks, removal of the touchscreen, and air conditioning system. Some of the sound deadening material has also been removed. Lastly, the suspensions on the 2021 Honda Civic Type R Limited Edition have been upgraded to reduce a few pounds and to make it more track-focused.
These upgrades and weight reduction allowed the limited edition to establish a new track record for front-wheel-drive cars on the Suzuka Circuit in Japan. The track was originally built by Honda for the automaker to test their cars but it has turned into a popular circuit for Formula 1. The Limited Edition Type R becomes one of the fastest front-wheel-drive cars that are street legal and tuned for track racing.
The 2021 Honda Civic Type R will come to the U.S. in late 2020. In the U.K. Honda announced 20 Limited Edition cars for the U.K. they have sold out already. Pricing will start at $43,995 and may imply additional taxes or destination handling charges.